Growth Agency
Sales, Revenue, Marketing
We work with marketers, sales leaders, and business owners whose marketing and sales efforts aren't generating enough revenue. We help them turn their marketing and sales into lead generation and deal closing machines.
Our Mantra:
A

lways
B

e
H

elping

You've heard of A.B.C? Always Be Closing, right? You won't get the typical sales pressure from us. We just want to help.

SEE IF WE'RE A FIT
Inbound Marketing Produces Results
We will help you:
Attract more website visitors
Convert more visitors to leads
Turn more leads into customers
Delight your customers
Get Word of Mouth Leads
Repeat!
For anyone working on the HubSpot platform in need of help deploying or getting the most from it – contact Craig Leabig at Inbound Ignited – they do great work.

Brian Vieaux
President, FinLocker
Inbound Ignited is an excellent partner and a massive upgrade for our sales and marketing strategies. We are thrilled to partner with Inbound Ignited, and we are confident our growth will continue as a result.

Aaron Fowler
President, United States Appraisals
They helped us better communicate the value of one of our flagship products by bringing detailed customer insights into the value proposition. The tools and content they built helped move opportunities through the pipeline quicker.

Art Tzyska
Vice President, Wolters Kluwer
Inbound Ignited helped me launch eDigital Advisors. They were experts in all the technical skills needed. I couldn't be happier with our website, the marketing program, and sales enablement tools. They have great attitudes and their willingness to help is outstanding, highly recommend them.

Dan McGrew
Founder & CEO, eDigital Advisors
Inbound Ignited knows digital marketing and, well, I don't. They rebuilt my website, introduced me to HubSpot to manage my clients and taught me how to blog. Did I mention I don't know digital marketing? We are now moving on to actively manage digital marketing. Inbound Ignited delivers. I am a happy client.

Bruce Sheridan
President, Organizational Compass
Using them last year, we brought on more clients than we ever have in one year. Inbound has gotten articles published, and we've had people contact us as a result of that. We've had a higher number of companies reach out to us and inquire about our services than before.

Shana Garrie
United States Appraisals
RIGHT FROM OUR LEARNING CENTER:
Subscribe to get our blog posts delivered right when they are fresh off the presses. We usually send once per month.
Our Partners: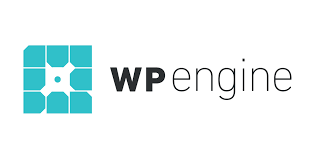 You've reached the end of the page!
What are you waiting for? Smash that call to action to schedule a 15 minute "connect" call.