Website Design & Development
Your Website is Your #1 Marketing Asset and #1 Sales Person
---
Your website is the first place people go to get information about your company and a lot of times is the first impression of your business. It is also your #1 salesperson, working 24 hours a day 7 days a week working to nurture people through the sales process and possibly even closing them as deals. Your website can build trust and convey your brand's values and your company culture.
Why Inbound Ignited?
Our process (formed over 10+ years) for new website builds and redesigns of existing sites starts with a strategy phase. The goal of the strategy stage is to understand your audience's world and how the website can solve problems along their journey. This helps us understand your messaging and how to craft a great user experience. We'll build a sitemap, create a design inspiration for your home page and provide you an estimate of the cost to build your new site.
Once we have a clear blueprint, we build a foundational site. Our design, content and development teams work together to build your foundational website. The result: a well laid out new website that looks better a performs better than your current website that is optimized to attract and convert your leads.
What this engagement looks like?
Our team will lead all of your key stakeholders through a series of workshops that will cull out the important details needed to create a high-performing website. We'll work with you to determine the "jobs to be done" by your visitors, your goals, brand messaging and guidelines. We'll create wireframes and design mockups for your approval and help you with content strategy.
How will my new website be hosted?
We work in either HubSpot CMS or Wordpress. We are able to provide hosting services in the case those are needed.
The traditional approach to website redesign is broken.
If you've been involved in a traditional website redesign project you know that it's quite the journey. You have to plan every step of the timeline: when things are delivered when things need to be approved, and when things are handed off to specific teams. Yet, how many times does a website project go over budget or miss a deadline? Think about your previous web design projects. Were they launched on time? Did they stay in scope and on budget? Things happen and obstacles arise. Finally, the new website is launched and everyone goes back to their normal jobs. Years go by without impactful improvements being made to the website.
Instead of being neglected for years with minimal updates, shouldn't this important asset get the resources and attention it needs to continue being a top performer?
Growth-Driven Design is a better approach. By making a continual investment in your website it will maintain it's peak-performance, deliver user value and drive business growth.
Phase 1:


Website Design and Strategy Blueprint

A deep understanding of your users and a solid strategy are key to building an effective website.
We will help your team align to a common strategy and understand how to build a well-performing website that acts as your best salesperson. Inbound Ignited team will facilitate a series of meetings where we will ensure that your leadership team is fully aligned and prepared for this program.
---
What we deliver:


Meeting facilitation
Web Presence Strategy
Sitemap & Page Strategy
Website styling inspiration
Content Strategy
Estimate and timeline for phase 2
---
How long does it take?
Anywhere from a couple of weeks to a month
---
How much does it cost?
Starts at $7,000
Phase 2:


Foundational Website Build

Inbound Ignited will build a new website based on the approved concepts from the previously completed Website Design and Strategy Blueprint phase.

Your foundational site will be better looking and better-performing site than the site you have today.
The new website will be built on your choice of either WordPress or HubSpot CMS platform.

Once development has been completed, Inbound Ignited will perform one last usability and performance test to ensure that the Website will perform to your organization's expectations. Once tested and approved, the project is launched for your organization's use and benefit.
---
What we deliver:


HTML/CSS Design & Development
Page Content & Image Layout
Search Engine & Mobile-Friendly Optimization Setup
CRM Integration
Website testing & Browser Compatibility
Website Launch
---
How long does it take?
3 months or more, depending on size of the build
---
How much does it cost?
Average $20,000
Phase 3:
Website Continuous Improvement
With your foundational website live, it's time to start collecting user data and implementing high-impact items.
Inbound Ignited will lead a series of continuous improvement cycles, each happens over the course of a quarter.
The strategy side of the continuous improvement cycle consists of hosting a quarterly summit. This is where we'll gather the entire team and stakeholders for a 90-minute summit to kick off each quarter.
During this summit an Inbound Ignited Website expert will facilitate conversations on 4 key topics:
1. Strategy Review
2. A brief retrospective on the previous quarter.
3. Discuss challenges, ideas, or pitches to add to the wishlist
4. Review the team's website performance roadmap
Once the team has a crystal clear idea of the path for the quarter, we will move to the execution side and apply the roadmap to the next three months of work.
During the execution phase, we will implement improvements over the course of three 4-week sprints. We'll facilitate an update meeting every 2 weeks where we will check on progress, deliverables, and review performance.
Estimate and timeline for phase 2
---
How long does it take?
Timeline: Ongoing: At least a 3-12 month commitment
---
How much does it cost?
ranges between $3,000 and $6,000 a month
Our Work
Here are just a few examples of websites we have designed and developed for our clients.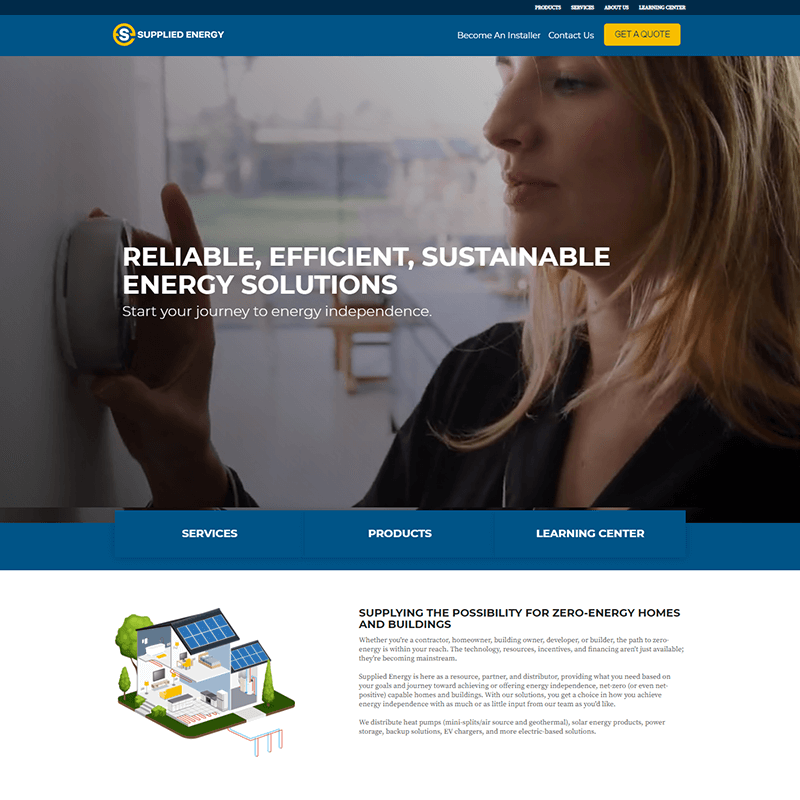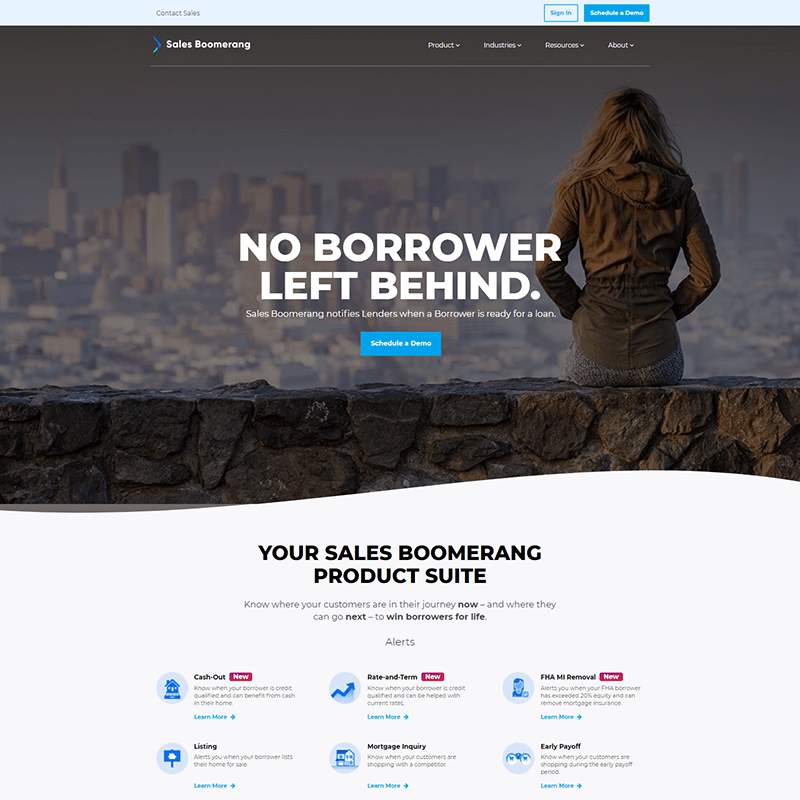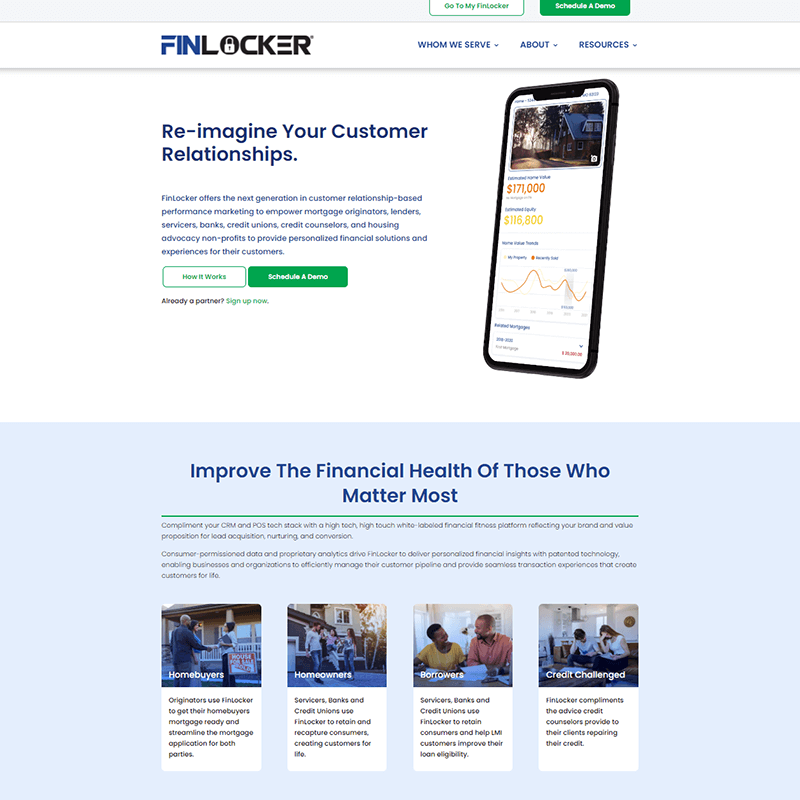 What are the results you can get from building your website with Inbound Ignited?
Here's what you can expect:
Improves Search Engine Results: optimize your site to be found organically in searches.

Modern, Engaging Look: It's pretty and its user friendly!

Higher Conversion Rates: website visitors will be compelled to convert.
Listen to our glowing testimonials from our clents on how our proven process for web designing delivered the results they needed.
RIGHT FROM OUR LEARNING CENTER:
Subscribe to get our blog posts delivered right when they are fresh of the presses. We usually send once per month.