Sales Enablement
Difficulties in finding, retaining or moving prospects through the sales funnel can negatively impact your business. Equipping your team with the right tools and resources allows them to secure more qualified leads by reducing friction in the sales process.
What is Sales Enablement?
Sales Enablement is the process, content, and technology, that empower sales teams to sell efficiently at a greater rate. We will create a customized sales process that drives revenue growth.


Our team at Inbound Ignited will help your sales team achieve greater sales numbers by giving your team the best tools in order to do their job.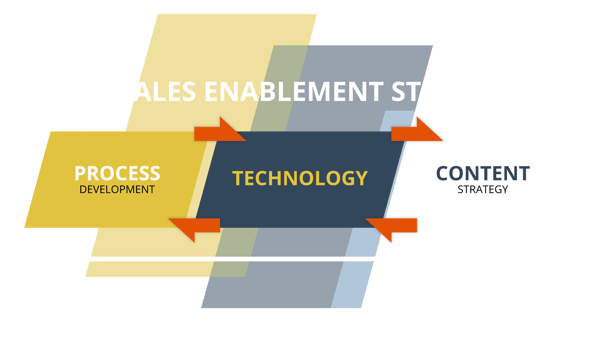 What We Deliver:
We develop a game plan that transforms your Sales Enablement Strategy: Process, Content & Technology. We'll provide feedback, offer direction for enabling a new strategy or implementing a specific tool.
Sales Process Consulting & Re-Design
We will thoroughly audit and map your current sales process and identify opportunities for change, growth and enhancements.
Sales Content
We will evaluate your current content and recommend what to add or update to help move your prospects down the buying journey.
Sales Tech Assessment & Consulting
Our experts will recommend software and sales tools specific to your goals and budget. We will help install, train and provide ongoing support to your team
CRM Implementation and Optimization
We will train your team on how to use the CRM at the highest level and maximize efficiency and outcomes.
Account-Based Marketing & Account-Based Selling (ABM/ABS)
We will help you create a plan to identify and sell to your highest-value target accounts. Your sales team will be able to connect, engage, convert, nurture, & close the member(s) of the buying committee.
Sales Automation
We will help you improve efficiency and reduce friction in the sales process with technology that automates the sales process.
Adding Video to the Sales Process
Using video is a great way to engage and connect with prospects. We can help your sales team create and send targeted video content.
Sales Reporting and Analytics
You can't manage what you don't measure, so how do you know if there's any improvement? We will build and customize
your reports and dashboards to provide actionable insights into your sales processes and team performance.
How Much Does Creating a Sales Enablement Plan with Inbound Ignited Cost?
That all depends on you, and a number of other variables. We don't sell everyone a one-size-fits-all solution.
We can help you determine the cost of your Sales Solution when you book a free strategy session with us. There is absolutely no committment, we just work together to learn and understand your paint points and hopefully we're a good fit to solve them!
Check Out What Our Clients Had to Say About our
Sales Enablement Service: